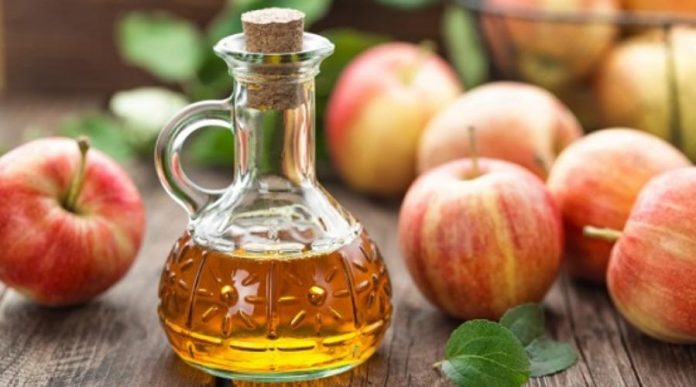 It is known fact that an apple a day can keep you away from doctor. We all know that apples have many health benefits. But there are not many people who know that apple seed oil can have health benefits. Apple seeds are refined. They undergo a bleaching process and they are deodorized before the oil is extracted from them. This may not sound convincing to you but the apple seeds have monounsaturated fatty acids which benefit the skin immensely. There are some people who use apple seed oil in the everyday cooking while others are applying it topically, especially to massage their newborn babies because they have many skin benefits. You can use this oil to cure acne, remove stretch marks and fight against aging.
Apple seed oil health benefits

Acne: This oil is used in the treatment of many skin conditions in which acne are also included. Apples have antioxidant properties which are cleaning the skin from the inside and soothe acne – hit skin.
Averts skin cancer: The apple seed oil can prevent the skin cancer. You can get your healthy skin with the regular application of apple seed oil and you can make massages with this oil.
Stretch marks: The apple seed oil will provide the skin with the much – needed elasticity. If you use it regularly throughout your pregnancy, then you can avoid getting unsightly stretch marks. Also it can protect, hydrate and soften your skin.
Skin renewal: You can use this oil to impart shine and strength to your skin. Also the apple seed oil will help to your ski because it will give it a rejuvenated look. This health benefit of apple seed oil is a reason why it is used at various massage parlors and centers for different skin therapies. The apple seed oil is often an ingredient in the face packs and facial products for its skin renewing property.
Shine enhancing oil: This oil has softening and protective texture which is a reason why it is used as a shine – enhancing oil. There are many models who are applying apple seed oil prior to a photo shoot because it will give their bodies extra sheen and gloss.
Antioxidant with UV – rich filtering: The apple seed oil acts as a great sunscreen lotion when you apply it before you go out in the sun. This is possible because the apple seed oil has natural UV filtrating properties which can protect the skin against the damage that is caused by UV rays.

Apple seed oil nutrition and uses

Collagen activation: The apple seed oil has compounds which stimulate collagen synthesis in the skin. The collagen is very important protein which is strengthening the skin cells and it keeps the skin looking youthful. Also the production of collagen reduces enormously as the person ages. This is weakening the cells and the skin starts appearing lifeless and dull. The apple seed oil imparts elasticity and it softens the skin.
Essential fatty acid advantage: The apple seed oil is rich in fatty acids which can enhance the overall appearance of the skin. These fatty acids are playing an important role in the functioning of the body and they infuse nutrition and softness deep inside your skin.
Anti – aging oil: The apple seed oil helps in collagen production and activation. This is a reason why apple seed oil makes the skin youthful and firm. The elasticity of the skin enables the skin to remain vibrant. Also it reduces the appearance of wrinkles and lines which are very common sign of aging. Apple seed oil is rich in antioxidants which can destroy free radicals and delay the aging process.
Natural moisturizer: The apple seed oil has moisturizing properties. It can offer nourishment to your skin and it makes it strong to resist seasonal extremes.
Creams and perfumes: Apple seed oil has sweet and mild aroma which is a reason why it is added to several kinds of skin care products, such as perfumes, creams, lotions and moisturizers. You can make natural moisturizer, body lotion and night creams with the apple seed oil in your home. You should use coco butter and beeswax with apple seed oil for preparing home based beauty products.