The lavender tea has many health benefits, such as restore body cells; treat headache; treat acne; improves respiratory health; works as a detoxifier; fights inflammation; treat indigestion; maintain cardiovascular health; works as antiseptic; treat insomnia and support tired muscles. Lavender is favored by many herbalists all around the world due to the health benefits associated with this plant.
The lavender tea is made from the lavender buds. This flowering plant is scientifically categorized as genus Lavandula. The dried lavender buds were widely used in the traditional medicine for centuries. Also, the lavender has remained a significant part of the fragrance industry as well.
Lavender tea benefits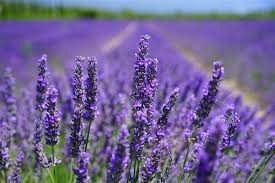 Restore body cells
There are many different external and internal factors which contribute to dismantling your bodily tissues and cells. This condition can weaken your organs as well. This is a reason why you should consume foods that are enriched with antioxidants, such as lavender tea that can help in the fight against health – damaging factors. The lavender tea has some components which can help to strengthen your internally body and it will ward off oxidative stress. You should consume the lavender tea in moderation so in this way you will be safe that it will not cause you side effects.
When we have headaches, then they are one of the most irritating health issues. There are some studies in which are said that drinking a cup of warm tea can help to treat the internal disorders which contribute to prolonged and frequent headaches.
Treats acne
Acne can be frustrating for both men and women. You should add foods that are enriched with antiseptic compounds which can help to alleviate factors that contribute to it. You should consume this tea because it can help to prevent the onset of condition. It has properties which can help to fight against acne – causing bacteria effectively. Also, you can apply cooled this tea on the affected area to reduce the redness and swelling.
Improves respiratory health
Those people who live with breathing problems can add this tea into their diet. This tea is rich in antibacterial properties. It can fight against bacteria that can lead to respiratory problems and it can prevent respiratory infections. Also, it is safe and natural source to open constricted airways which aid in proper breathing. Nutritionists have recommended consuming lavender tea at least two times per day because it can help to maintain your overall respiratory health due to the healing and soothing properties which is has.
Works as detoxifier
You should detoxify your body from within because it can help you to stay away from the factors which can damage your health. You can drink lavender tea because it is rich in antioxidants which can help to fight against free radicals and oxidative stress. When you consume lavender tea on regular basis, then it will function to prevent your body from falling prey to these factors.
An anti – inflammatory agent
The lavender tea is rich in polyphenols which work as anti – inflammatory agent. It can help to combat bodily inflammation caused by external or internal factors without hurting your overall well – being. Also, if you have injury, you can drink a cup of warm lavender tea so it will boost the recovery process.
Treats indigestion
In the most cases, indigestion is a result of stomach irritation. You can drink lavender tea because it can help to maintain your digestive system. It has antispasmodic properties and it can help to alleviate bowel cramps and symptoms of nausea efficiently. When you consume lavender tea, then it can promote digestive bile as well and this will allow your body to absorb nutrients.
Maintains cardiovascular health
There are some studies in which are found that the lavender tea has zero fat and cholesterol content. This is a reason why drinking the lavender tea can help to maintain the cardiovascular health.