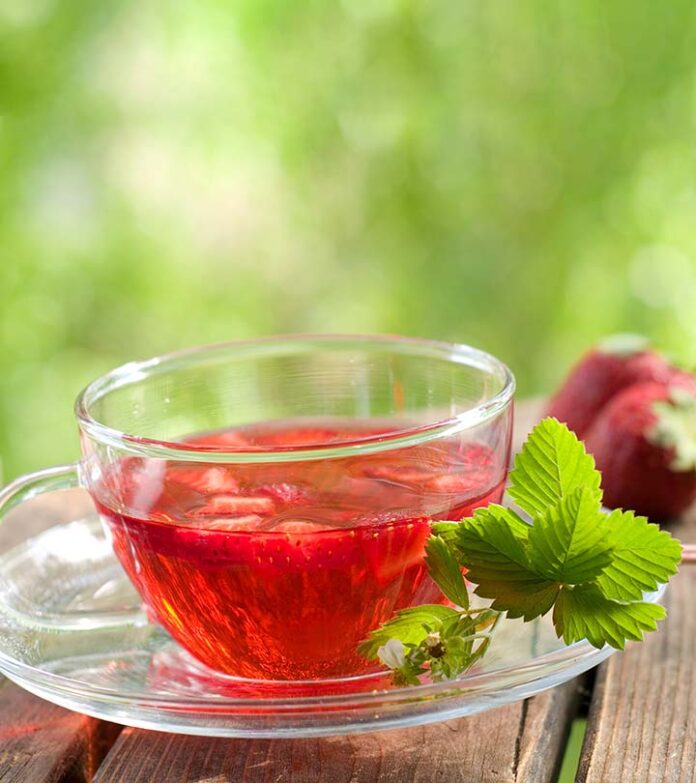 Each cup of cranberry tea has a lot of minerals and vitamins, like Vitamin E, Vitamin K, and Vitamin C. All of the mentioned vitamins are important for proper health. It is a small evergreen shrub, which should be a part of your daily diet. It is one of the best teas for women's health, but it has many other health benefits for all people to enjoy it. The cranberry tea is brewed with whole cranberries in hot water, along with some cinnamon and cloves for flavor.
As the cranberries simmer and begin to release their juices, this tea is infused with a wide variety of antioxidants, vitamins, and minerals, which makes it delicious and extremely nutritious tea. Cranberries have high levels of oxalate, so they can increase your risk of kidney stones if you consume it in excess. If you have problems with your kidneys, then talk with your doctor before you add cranberry tea to your daily diet.
It has powerful components which are not recommended for pregnant women or breastfeeding women because it can be risky for the pregnancy and the infant. Also, people who are allergic to aspirin should avoid cranberry tea, because it has high amounts of salicylic acid. The cranberry tea has an acidic taste. Cranberries are grown in temperate regions. In some cases, cranberry tea can be found as a mixture of cranberries and green or black tea. You can easily make cranberry tea at your home. Here are some health benefits of cranberry tea:
Health Benefits of Cranberry Tea
Dental health:
There are some studies in which is found that some of the compounds in cranberry tea make it more difficult for plaque to adhere to the teeth. At the same time, this will eliminate certain bacterial infections which can lead to damage to the gums and teeth.
Stress:
Cranberry tea has stress-relieving properties which are well known for many people. Also, it has hormone-balancing properties which can help to improve the mood and soothe anxiety.
Kidney health:
When cranberry tea is drunk in moderation, then it can stimulate urination and improve the health of the kidneys. When it is consumed too much, then it can increase your risk of kidney stones. This is a reason why you need to drink cranberry tea in moderation.
Immune system:
Cranberry tea is rich in antioxidants. Also, cranberry tea is full of vitamins and minerals. Cranberry tea has the ability to improve immune health and it can help to prevent different types of infections.
Urinary tract infection:
Most women love cranberry tea. It has the ability to fight against urinary tract infections in a very quick way. Urinary tract infections are affecting women a lot and they can be tough for them. The cranberry tea has healing properties when it is consumed on a daily basis at the begging of the infection. Also, this tea can cut the recovery time down significantly.
Heart health:
Cranberry tea has more than 20 antioxidants and they range from anthocyanins to tannins and flavonols. This high concentration makes cranberry tea a perfect home remedy for preventing oxidative stress and neutralizing the effects of free radicals. Also, it has the ability to prevent many different chronic heart diseases.
Eye health:
It has been shown that cranberry tea has the ability to eliminate the harmful toxins which can affect our eyes. Cranberry teas have antibacterial properties which can help to counteract degenerative disease.
Fat burning:
Cranberry tea has the ability to flush out the fat deposit from the body. When you consume cranberry tea on daily basis along with a healthy diet, then you can lose weight and also get a healthy body.
Rich in vitamins:
Cranberry tea is extremely rich in vitamins. This can help to boost your immune system and it can help to maintain a healthy heart. It has phytochemicals that can improve the health of your heart. Also, it can help you to increase the levels of good cholesterol and reduce the levels of bad cholesterol. You should add cranberry tea to your diet if you have problems with your cholesterol levels.