This type of disease is one of the diseases which are taking place in the group of lung disorders that can cause scar tissue to form in the lungs. The cause of pulmonary fibrosis in most cases is not known. [1] When the cause of pulmonary fibrosis is not known, then it is called idiopathic pulmonary fibrosis. There are some people who have had stable diseases for many years, but in many people, this disease gets worse very quickly. It is not known some kind of treatment that can help the body to reverse scarring of the lungs, which means that once is there, then it stays there. Some of the treatments which are used for pulmonary fibrosis can improve the symptoms, but there is no cure for this disease.
The most common symptoms of pulmonary fibrosis include swelling in the lower legs; fingertips and toes that get wider and rounder at the ends (clubbing); unintended weight loss; achy joints or muscles; feeling tired; dry or hacking cough that does not go away; taking fast, shallow breaths; breathlessness, especially during exercise. [2] There are rare cases when the symptoms come on quickly, but they do not improve. In most cases, people have a slow and steady progression of symptoms. Also, there are other people who can experience an acute exacerbation which means that symptoms get worse quickly. Talk with your doctor if you suffer from pulmonary fibrosis before you start using some of the below-mentioned home remedies for this condition.
20 Remedies for pulmonary fibrosis
Get enough sleep
It is very important to get 8 hours of sleep per night because this will keep your body energized, and it can fight against infection better.
Get support
You should join a support group for pulmonary fibrosis. When you are talking to other people who have your problem, then it can give you new ideas, help you cope with stress or depression, lift your spirits, and learn how other people cope with this problem and those challenges that you are experiencing. If you cannot go to a support group, then you should talk with a health care professional, family, friends, or other patients who can help you to get the support that you need. There are many people who feel better when they get support from other people in similar situations.
Organic germanium
It is known that the germanium capsules can help to promote tissue oxygenation. Also, it can help to detoxify the cells, and it can treat obstinate afflictions. This is one of the most effective natural treatments which you can use for pulmonary fibrosis. [3,4]
Carrot juice
You will need half a cup of alfalfa, a bit of beet, and a glass of fresh carrot juice. You should blend all the mentioned ingredients in a blender and then sip it without strain. You need to drink this juice to lunch and taste every sip well.
Organic silicon
This natural cure is easily absorbed by the body. Silica can repair collagen. [5] Also, it can replenish the silica reserves in your body. The thing which lines the lungs is collagen. Silica helps repair it, and also it can expel toxins and restores collagen's suppleness.
Seaweed
This is also a very effective home remedy for pulmonary fibrosis. It has a kaleidoscope of nutrients that are essential for our bodies. You can find seaweed as seaweed capsules. This natural cure can promote intercellular communication and helps detoxify the body.
Stay active
If you are resting too much because of your symptoms, then it can work against you. When you are not active, then it makes your lungs weaker, so as time passes, you will be even more out of breath than you would have been if you had stayed in your shape.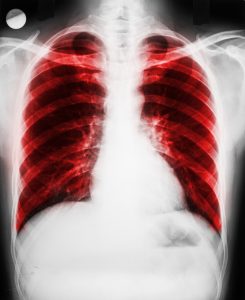 Keep stress and anxiety under control
If you are under stress or you have anxiety, then it can lead to breathlessness. When you cannot breathe well enough, then this could lead to panic attacks as well as anxiety. You should learn relaxation techniques and proactively keep your stress under control because they are great ways to improve how you cope with pulmonary fibrosis.
Hemp oil
This is a very effective home remedy for pulmonary fibrosis. It has essential fatty acids which can help to resolve the inflammation. If you do not have hemp oil, then you can use cod liver oil. You should get one teaspoon of some of these oils because it can help to reduce the effects of pulmonary fibrosis.
Vitamin C-rich foods
Vitamin C is a very effective home remedy for treating pulmonary fibrosis. You should consume foods that are rich in Vitamin C because they can enhance the production of white blood cells, which can result in suppressing the inflammation of the lungs. Also, those foods that are rich in Vitamin C can help to heal the scarred tissue. You should consume berries, grapes, lemons, and oranges because they are rich in Vitamin C. [6]
Baking soda
You can mix one teaspoon of baking soda with one glass of water and drink it before your meals. This home remedy alkalifies your body, and it will prevent acidity. Also, the proper digestion and expulsion of toxins are included. This is a very economical and cheap home remedy for cleansing the body of toxins and preparing your body for the proper absorption of nutrients.
Flax seed oil
This natural cure is a good source of essential fatty acids. It will thin your blood which means that it can improve circulation, which results in rejuvenation of the inflamed and scarred tissue. This will make the cells and tissues soft and capable of absorbing more oxygen and nutrients. [7,8] You can take the refrigerated flax seed oil with organic cottage cheese on a daily basis. If you are more comfortable with taking ground flax seed, then you can take it instead of taking flax seed oil. You should always refrigerate this oil before you consume it. Also, there is another option, and that is to stir around 8 tablespoons of this oil with one cup of organic cottage cheese. This can promote detoxification.
Get to/stay at a healthy weight
When you have excess weight, then this makes it harder for you to breathe comfortably. Also, if you are obese, then this can keep you from getting a lung transplant. You need to talk with your doctor about how to safely exercise and if there are other changes which you can make to achieve a healthy weight.
Stop smoking
You need to avoid secondhand smoke. Lung experts are generally recommending quitting smoking because this can help to improve the symptoms of pulmonary fibrosis.
Licorice
You can use this natural cure in the natural form or capsule form. This is the healthiest way to calm down your immune system and prevent the hyper B cells from further damaging your lungs. This natural cure can help in the healthy production of steroids by the adrenal glands. We know that steroids are biomolecules that can help to suppress the immune system, and at the same time, they restore their normal activity. These natural steroids are much more potent than their drug supplements. When your immune system is suppressed, then the restoration process of the lungs will speed up. This natural cure is considered a good lung expectorant, and this can help to expel toxins from your lungs. [9]
Tomato juice
You will need a juice of half a lemon, a pinch of salt, a sprig of celery, and two peeled fresh tomatoes. You should pass these ingredients through an extractor and drink this type of juice when eating and drink it before 2 tablespoons of extra virgin olive oil.
Exposure to sunlight
It is recommended for people who suffer from pulmonary fibrosis to get sun as much as he/she can tolerate. The sunlight can give them Vitamin D as well as other beneficial nutrition that is absorbed by the skin in order to heal pulmonary fibrosis.
Cranberry juice
You should drink a glass of fresh cranberry juice mixed with pineapple, and you should drink it. You should drink this juice for a period of ten days.
Colloidal silver
This natural cure can help to heal the lungs. Its primary role is to eliminate viruses, fungi, or bugs, which can aggravate fibrosis, and it can help to maintain the condition. This natural cure does not affect anaerobic bacteria, which is present in the gut, unlike conventional antibiotics. [10,11]
Green diet
It is very important to consume a diet that is more on green food products if you suffer from pulmonary fibrosis. This will make you sure that you are getting all the important vitamins and minerals in your body, which will combat pulmonary fibrosis. You should include grass juice, barley, and such items because you will get the health benefits of these foods.
References:
[1] White ES, Borok Z, Brown KK, et al. An American thoracic society official research statement: Future directions in lung fibrosis research. American Journal of Respiratory and Critical Care Medicine. 2016;193(7).
[2] Molina-Molina M, Aburto M, Acosta O, et al. Importance of early diagnosis and treatment in idiopathic pulmonary fibrosis. Expert Review of Respiratory Medicine. 2018;12(7):537-539.
[3] Goodman S. Therapeutic effects of organic Germanium. Medical Hypotheses. 1988;26(3):207-15.
[4] Scientific Bio-Logics, Inc. Organic germanium provides optimal oxygen transport to all tissues. 2001.
[5] Araújo LA, Addor F, Campos PM. Use of silicon for skin and hair care: an approach of chemical forms available and efficacy. Anais Brasileiros de Dermatologia. 2016;91(3):331–335.
[6] da Silva MR, Schapochnik A, Leal MP, et al. Beneficial effects of ascorbic acid to treat lung fibrosis induced by paraquat. PLoS One. 2018;13(11):e0205535.
[7] Lawrenz J, Herndon B, Kamal A, et al. Dietary flaxseed oil protects against bleomycin-induced pulmonary fibrosis in rats. Pulmonary Medicine. 2012;2012:457031.
[8] Abidi A, Serairi R, Kourda N, et al. Therapeutic effect of flaxseed oil on experimental pulmonary fibrosis induced by bleomycin in rats. European Journal of Inflammation. 2016;14(2):133-143.
[9] Ghorashi M, Rezaee MA, Rezaie MJ, et al. The attenuating effect of aqueous extract of licorice on bleomycin-induced pulmonary fibrosis in mice. Food and Agricultural Immunology. 2017;28(1):67-77.
[10] Baral VR, Dewar AL, Connett GJ. Colloidal silver for lung disease in cystic fibrosis. Journal of the Royal Society of Medicine. 2008;101(Suppl1):51-52.
[11] Silva RM, Anderson DS, Peake J, et al. Aerosolized silver nanoparticles in the rat lung and pulmonary responses over time. Toxicologic Pathology. 2016;44(5):673-686.